The Duo Prompt lets you choose how to verify your identity each time you log in.
Using the Duo Prompt
Supported Browsers: Chrome, Firefox, Safari, Opera, and Internet Explorer 8 or later.
After completing Duo enrollment, you'll see the Duo Prompt the next time you perform a browser-based login to a web service or application protected with Duo.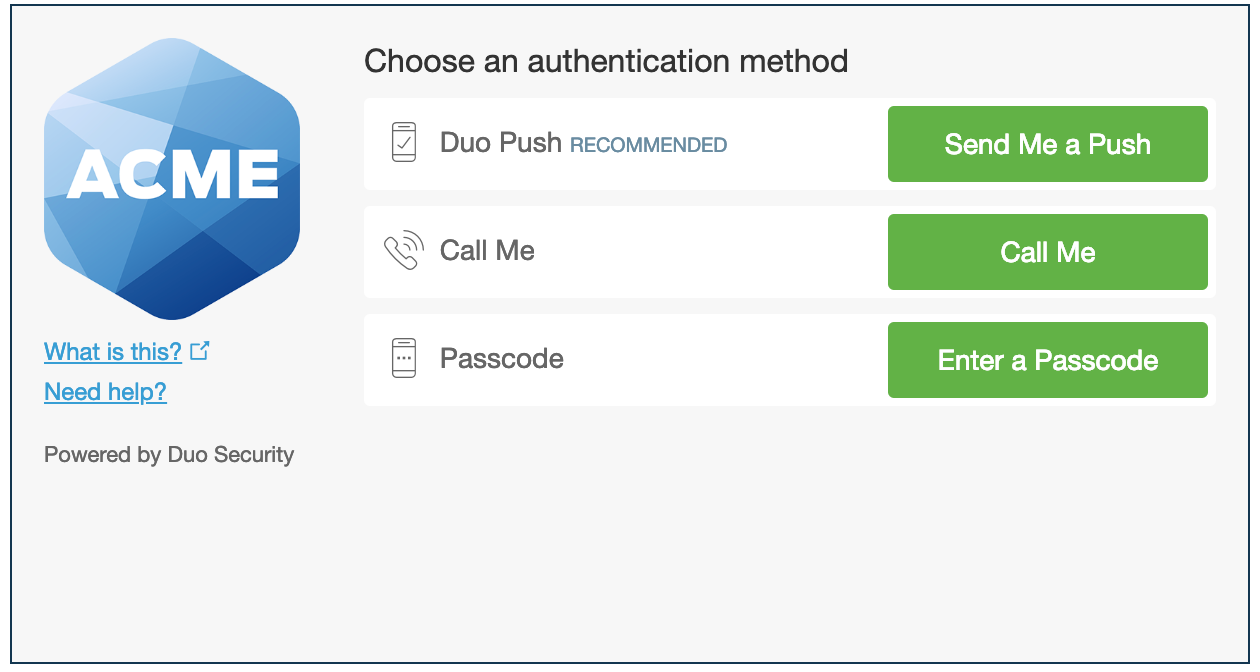 If you have more than one device enrolled, like a mobile phone and a hardware token, you'll see a device selector.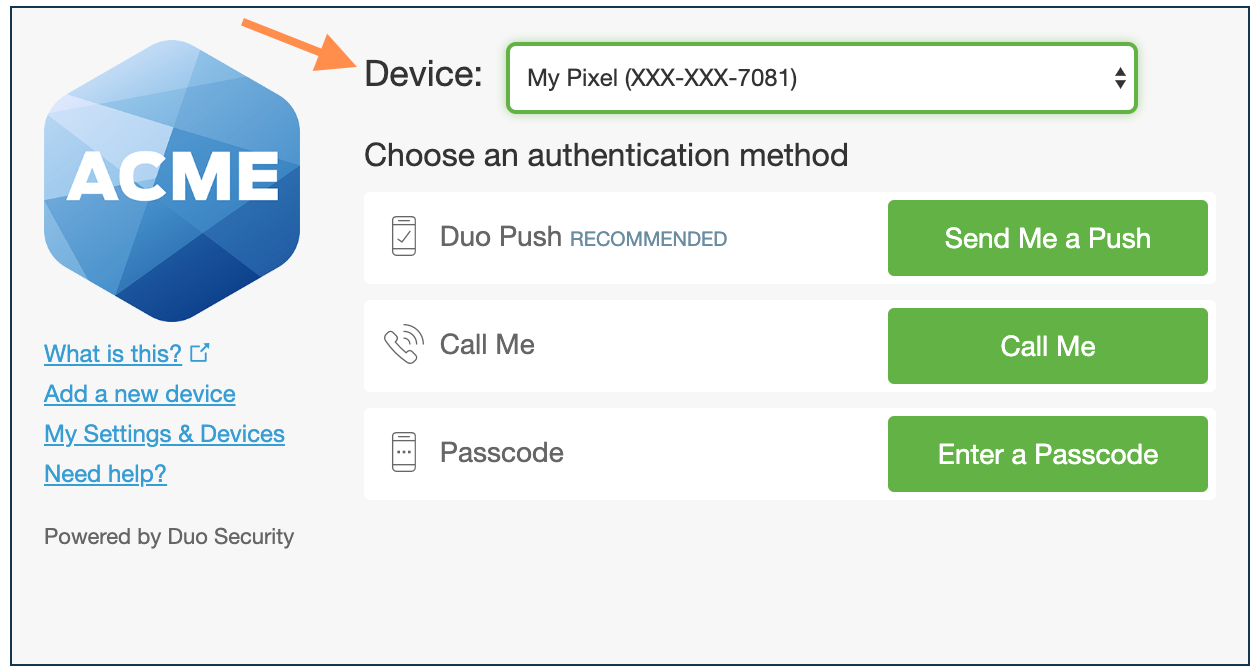 Select the device you want to use and then choose your authentication method.
Method
Description
Duo Push
Pushes a login request to your phone or tablet (if you have Duo Mobile installed and activated on your iOS, Android, or Windows Phone device). Just review the request and tap Approve to log in.
Call Me
Authenticate via phone callback.
Enter a Passcode

Log in using a passcode, either generated with Duo Mobile, sent via SMS, generated by your hardware token, or provided by an administrator.

Click Send codes to get a new batch of passcodes texted to your phone.
If you can't authenticate or aren't sure what to do, simply contact APIC IT.